About Us
UBT remains to be an innovative institution of higher education in Kosovo and in region, offers contemporary programs of study based on international quality standards; eminent academics and experts; possibility for external experience (professional studies and practices); modern infrastructure, organization and modern management in UBT (in accordance with ISO 9001); direct link with the economy, academic and international research projects and transfer of tech knowledge, as well as students and highly motivated personnel.
Summer Academy on Education
Education nowadays has become a significant component in people's life and the development of a country. Thus, the educational system is imposing a demand for more innovative teaching methods and techniques that improve the quality of teaching and learning process. In order to meet the needs of diverse learners in classroom, it is important to vary the approach to teaching the content. The advent and the rapid acceleration of technology which has led to major changes in the world, has shown a significant impact in the field of education.
This academy is important because it will give participants a detailed insight on various elements which have a big potential in developing the education system, more specifically discussions will be focused on various methods and techniques that facilitate learning, or the acquisition of knowledge, skills, values, beliefs, and habits. Through these lectures participants will gain knowledge on education as a broad field of study that covers teaching, training and tutoring techniques that are dedicated to students for development of intellectual and practical skills.
Particularly, it will focus on approaches that bring student centered and project based learning as well as initiation of problem solving skills and critical thinking. Moreover, the lectures will cover aspects of curricula, education practice, research, and policy, including a close look at education in our local settings.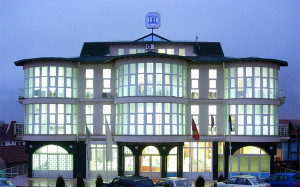 An Outstanding Network
UBT International Summer Academy on Education serves as a great platform to expand your network and stay in touch with lecturers with excellent backgrounds and from world-leading faculties. Moreover, a range of international students each year participate and you can use this as a networking opportunity and expand your international network, as this will give added value to your personal career network and the chance to stand out.

The program cycle process

The topics of summer academy are combined in such a way that offers value added approach through excellent models while increasing the participants' competence with knowledge and soft skills. Summer Academy on Education will cover various educational concepts, such as:

1. Issues in Higher education
2. Challenges in teacher's professional development before and in service
3. Critical thinking
4. Problem Based learning
5. Current trends in development of Education in Kosovo
6. Fulbright studies
Target Groups
Bachelor and Master Students, including international students from Balkan countries and wider interested in the Education and Development field.

Certification
The students participating in Summer Academy will have the chance to attend various workshops. At the end of the program, participants will be awarded with Attendance Certificates.