About Us
UBT remains to be an innovative institution of higher education in Kosovo and in region, offers contemporary programs of study based on international quality standards; eminent academics and experts; possibility for external experience (professional studies and practices); modern infrastructure, organization and modern management in UBT (in accordance with ISO 9001); direct link with the economy, academic and international research projects and transfer of tech knowledge, as well as students and highly motivated personnel.
SUMMER ACADEMY PLAN
For the first time will be held for students which are focused on learning about the theory and application of electrical and autonomous vehicles. Mobility is currently dominated by a number of powerful trends. Urbanization and de-carbonization are calling for new concepts. Autonomous driving, electromobility, car sharing, and digital information and communication technologies have begun to fundamentally change the landscape. Beyond sustainability, competition is increasingly focusing on all-encompassing service, maximized use of drive time, digital real-time economy and deep integration within the internet of things. The objective of this summer school is to teach fundamental concepts that enable connected and autonomous vehicle technologies. In this Summer Academy participants will gain the knowledge of Vehicle Construction; Full Frames; The suspension and braking systems; Vehicle forces; Operation points and modes; Vehicle and powertrain requirements; Driving cycles; Combustion engine powertrains; Control of Electical Autonomus Vehicle; Why electric vehicles?; Electrical machine; Batteries; Battery Electrical Vehicle Powertrain; Environmental Impact Reduction; What are Self-Driving Car?; Path Planning; Behavior Planning; Trajectory Generation; Path Planning Project: Highway Path Planner; Functional Safety. Join the International Summer Academy 2018 to increase the competences while combining the practice and knowledge that will help you in your future career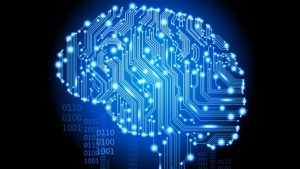 AN OUSTANDING NETWORK
The Academia will cover topics from Mechanical structure of vehicle, What are Electrical Vehicle, What are Autonomous Vihcicle; Control of Electical Autonomus Vihcicle
TARGET GROUPS
The students (Bachelor, Master) studying in Natural and Technical Sciences, Mechatronics Management, Energy Efficiency Engineering, and Computer Science Engineering.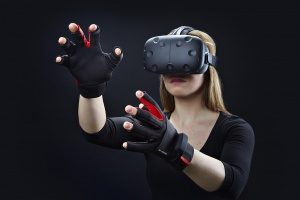 OPPORTUNITY QUALIFICATION PROCESS AND CRITERIA
All participants that have participated the %50 of the summer academy will take the certificate of participation to the Summer Academy Electrical Autonomous Vehicle Summer ACADEMY – Mechatronics Faculty. At the end of the summer academy the exam will be organized and the participants passing the exam will take the certificate of completion with 2 ECTS. For UBT students these credits can substitute a free elective course in any faculty at UBT depending on the decision of the Dean of the corresponding faculty.

THE DESIRED OUTCOME
At the end of this event students will gain the knowledge on Mechanical structure of vehicle, Electrical Vehicle; Autonomous Vehicle; Control of Electrical Autonomous Vehicle.